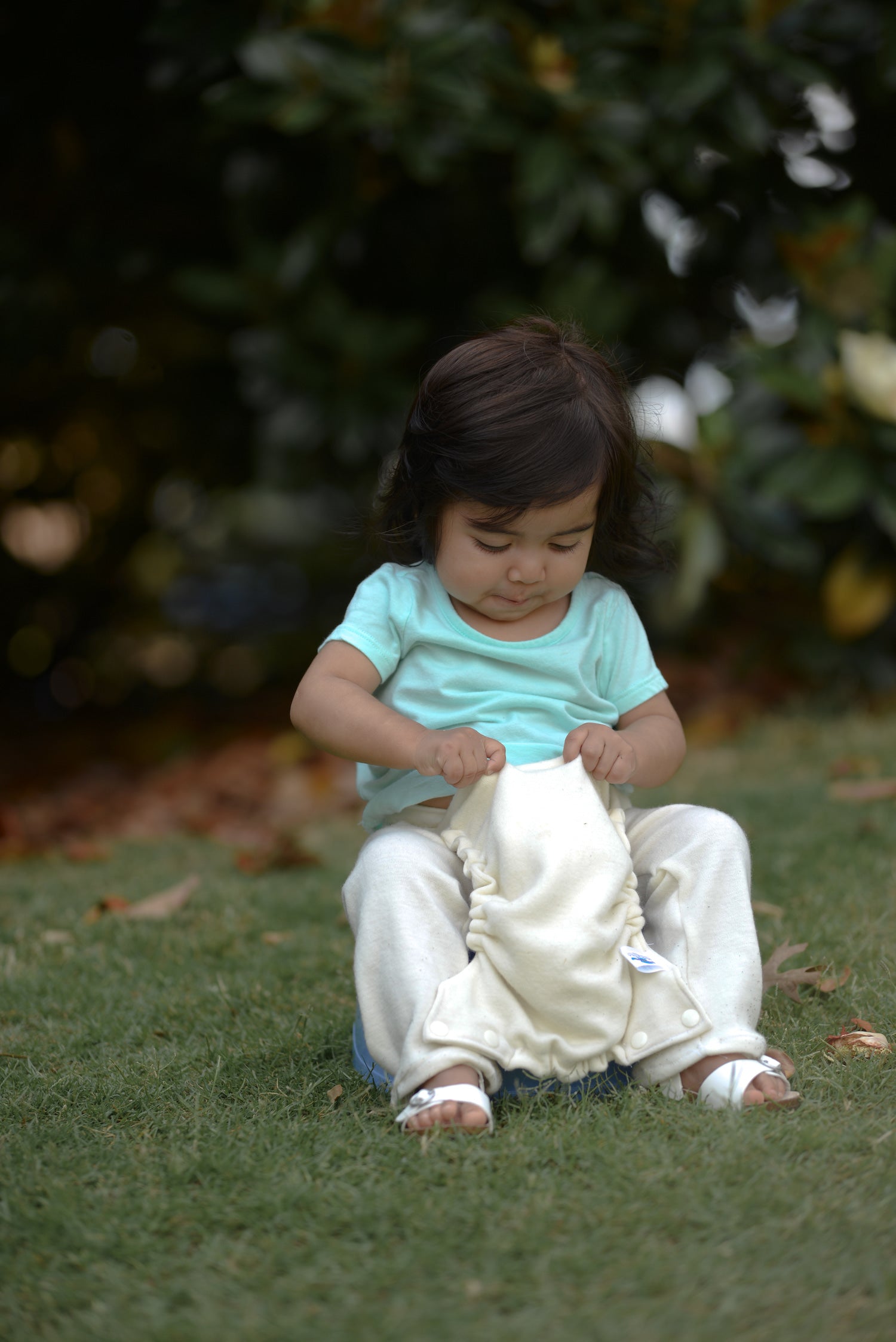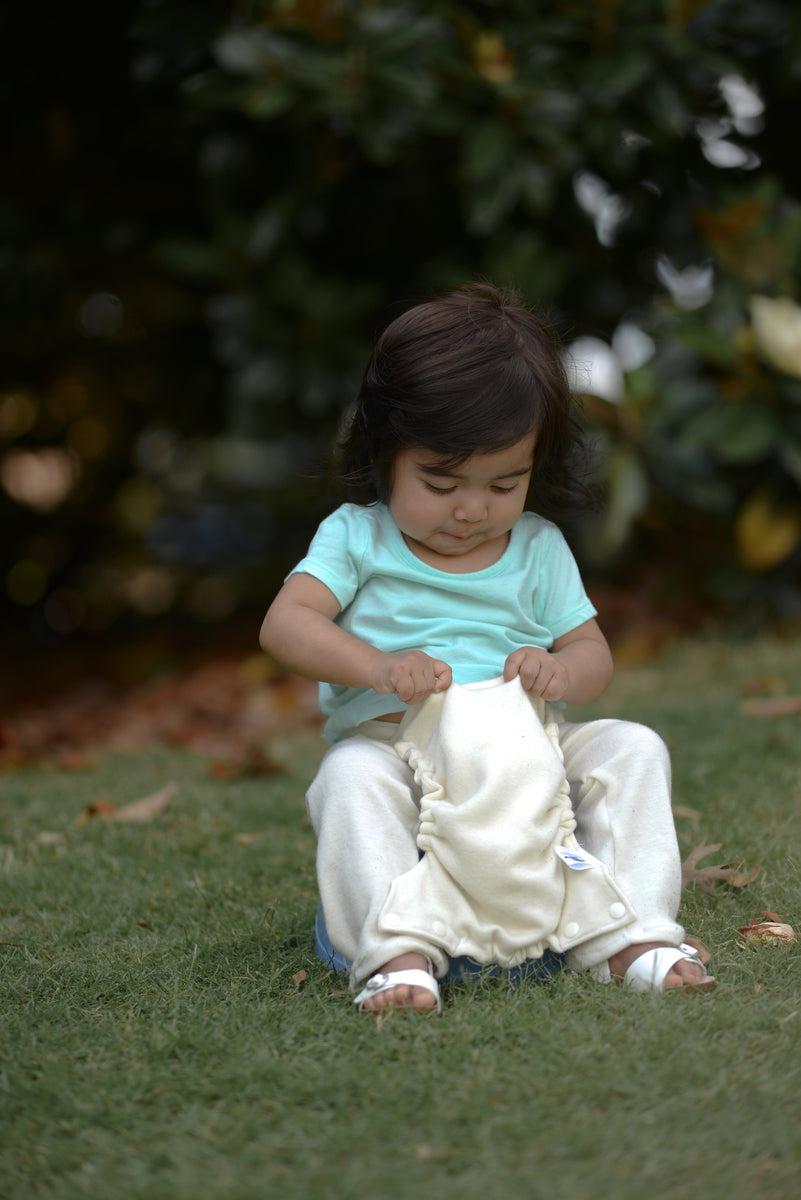 Potty training easy even in cold days
Living in Norway, cold weather is a huge obstacle for doing ec. But not any more! The chappy Nappies and flappy Nappies in wool make pottytunities super easy! The diaper fits well over babys bottom, the inner puoch of the diaper cover holds the soaker in place. The trousers keeps babys legs warm and make diaper changes easy and comfotable. The system with the belt and buttons works really well. And the outfit looks really cute as well, this is what you need if you want to do ec while looking smart and like you know what you are doing.
Our story
Welcome to Flappy-Nappies! I'm Chelsea, inventor of the Flappy-Nappy and founder of this company. My story begins when I was 10 months old and my family temporarily relocated to Germany for my dad's work. While living there, my mom, Barbara, befriended a British woman who was potty training her own 10-month-old daughter.  Barbara, who was also training my two-year-old sister, had never heard of training a baby so young.  Out of curiosity, she tried the method with me and, to her great surprise, successfully had me out of diapers by age 1.5!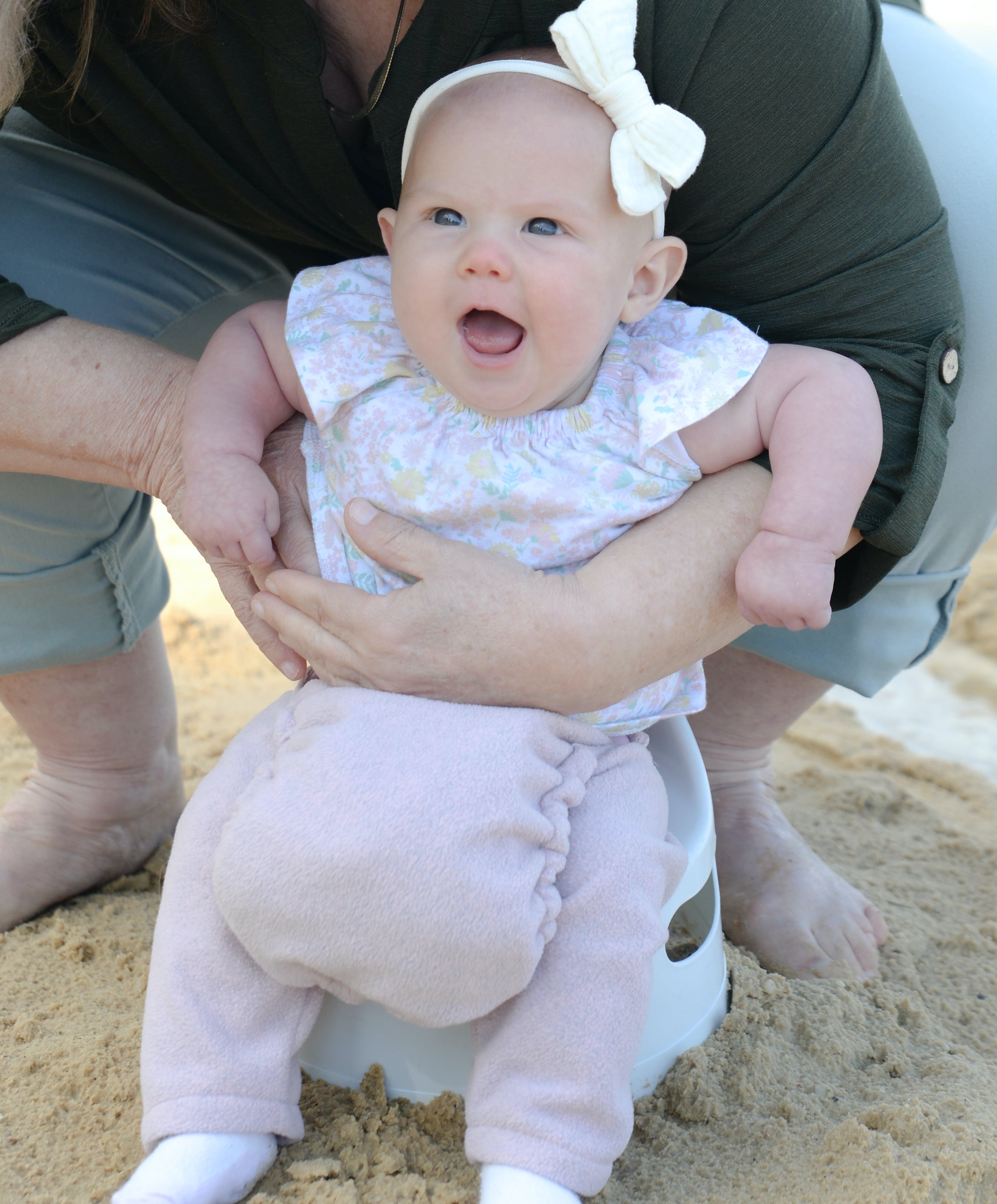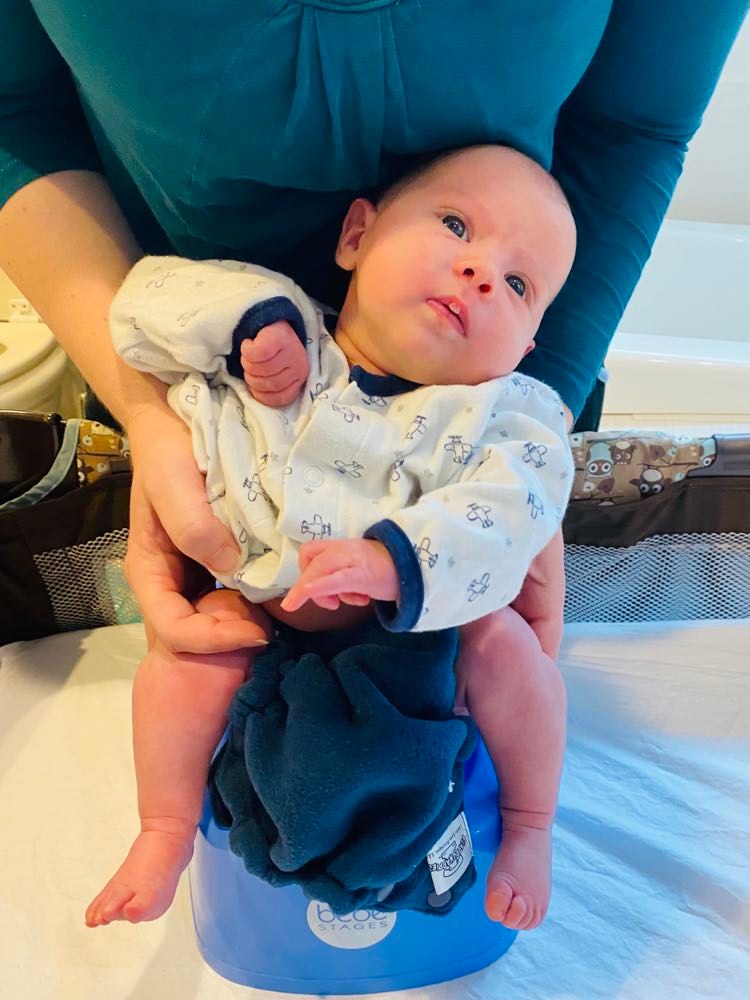 The birth of Flappy Nappies
My invention, called a Flappy-Nappy, was a drop-flap style diaper that could attach to a separate waist belt.  This allowed the diaper to be easily changed one-handed and opened from the front or back for potty trips. When winter rolled around again, I designed Chappy-Nappies: A pair of crotchless pants that replaced the diaper's waist belt.  Since the diapers snapped directly to the waist of the pants, diaper changes and potty trips remained accessible and Leo's legs stayed toasty warm!