Don't take our word for it
★★★★★

Really well made and such a clever design! We bought these with the chappy nappy pants and I'm so glad we have found them. Makes getting on and off the potty so quick and easy! I'm going to order more. 😊
★★★★★

These pants are amazing for EC and for normal diapering! You can literally put the pants on, and since they're chaps, you can put a diaper on overtop. So far my baby has yet to leak into the pants even at night. No more taking pants off at night. I'm seriously in love and wish I knew about them sooner!
★★★★★

After loving my last purchase of Flappy Nappies, I asked Chelsea to make me sets with fleece on the outside to match the pairs of chappies I had purchased. She made some for me in brown and light blue and my whole family loves them. They are cute, easy to change, wash, offer baby the potty, and now they match the pants seamlessly!
★★★★★

These chaps are cute, comfy, and super functional! One person asked me if they get in the way when doing elimination communication, and the answer is no, not at all! The opening is generous enough that you don't have to worry about that, but still completely modest when the flappy nappy is attached. I really love this clever design!
Our story
Welcome to Flappy-Nappies! I'm Chelsea, inventor of the Flappy-Nappy and founder of this company. My story begins when I was 10 months old and my family temporarily relocated to Germany for my dad's work. While living there, my mom, Barbara, befriended a British woman who was potty training her own 10-month-old daughter.  Barbara, who was also training my two-year-old sister, had never heard of training a baby so young.  Out of curiosity, she tried the method with me and, to her great surprise, successfully had me out of diapers by age 1.5!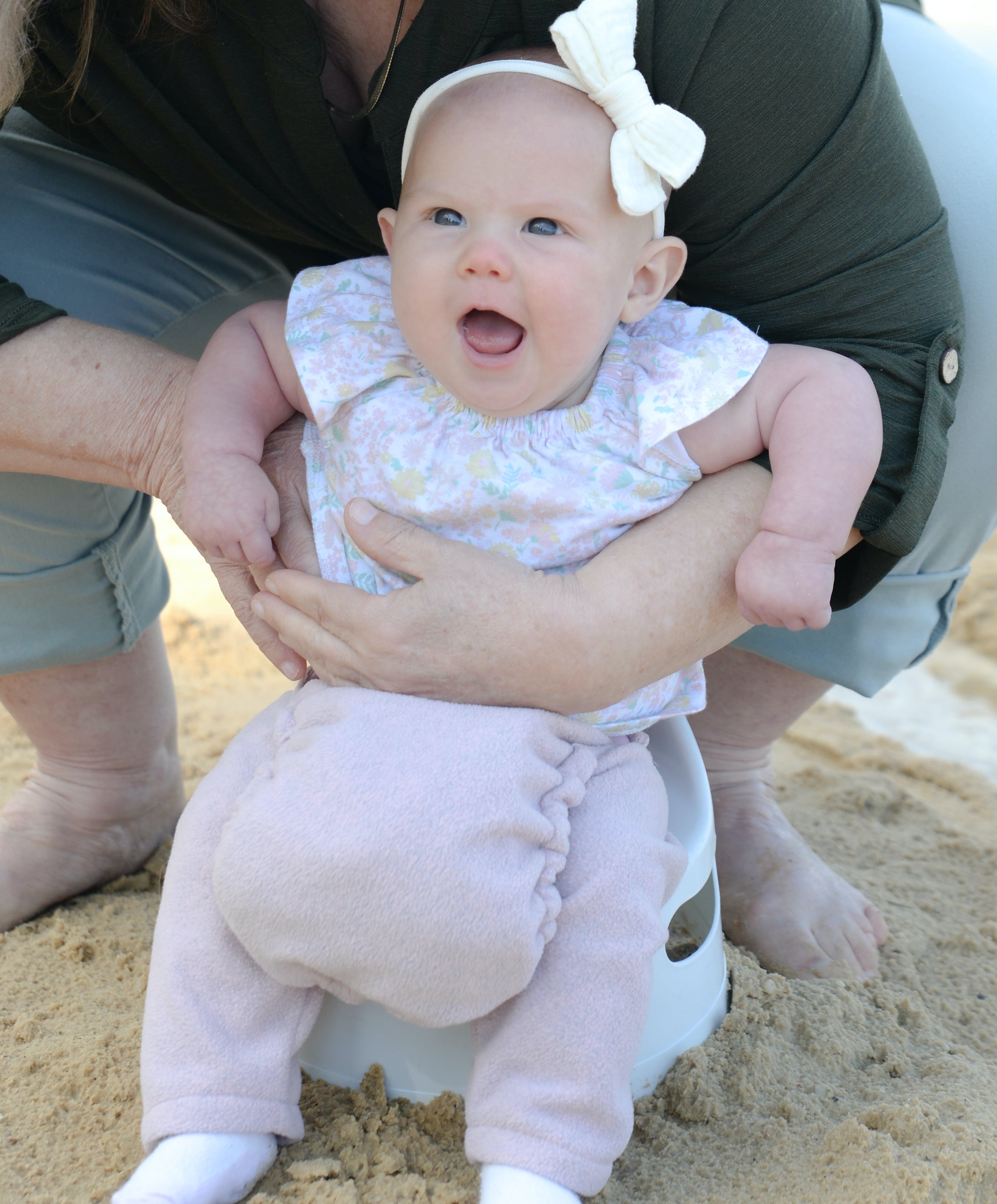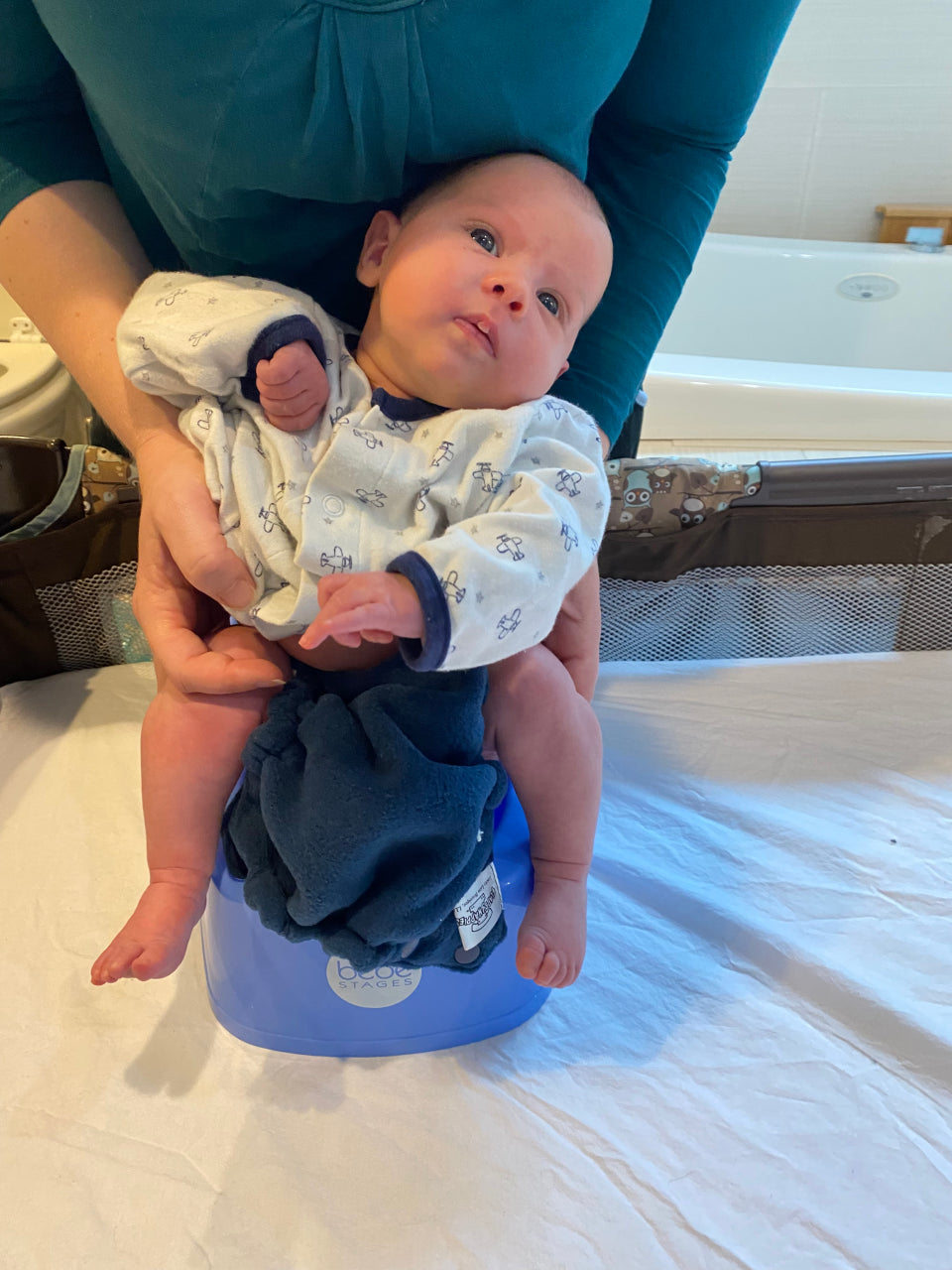 The birth of Flappy Nappies
My invention, called a Flappy-Nappy, was a drop-flap style diaper that could attach to a separate waist belt.  This allowed the diaper to be easily changed one-handed and opened from the front or back for potty trips. When winter rolled around again, I designed Chappy-Nappies: A pair of crotchless pants that replaced the diaper's waist belt.  Since the diapers snapped directly to the waist of the pants, diaper changes and potty trips remained accessible and Leo's legs stayed toasty warm!