About Us
Flappy-Nappies: We make diapers and clothes that facilitate Elimination Communication, because your baby's clothes should never pose a barrier to the potty.
Our Story
Welcome to Flappy-Nappies! I'm Chelsea, inventor of the Flappy-Nappy and founder of this company. My story begins when I was 10 months old and my family temporarily relocated to Germany for my dad's work. While living there, my mom, Barbara, befriended a British woman who was potty training her own 10-month-old daughter.  Barbara, who was also training my two-year-old sister, had never heard of training a baby so young.  Out of curiosity, she tried the method with me and, to her great surprise, successfully had me out of diapers by age 1.5!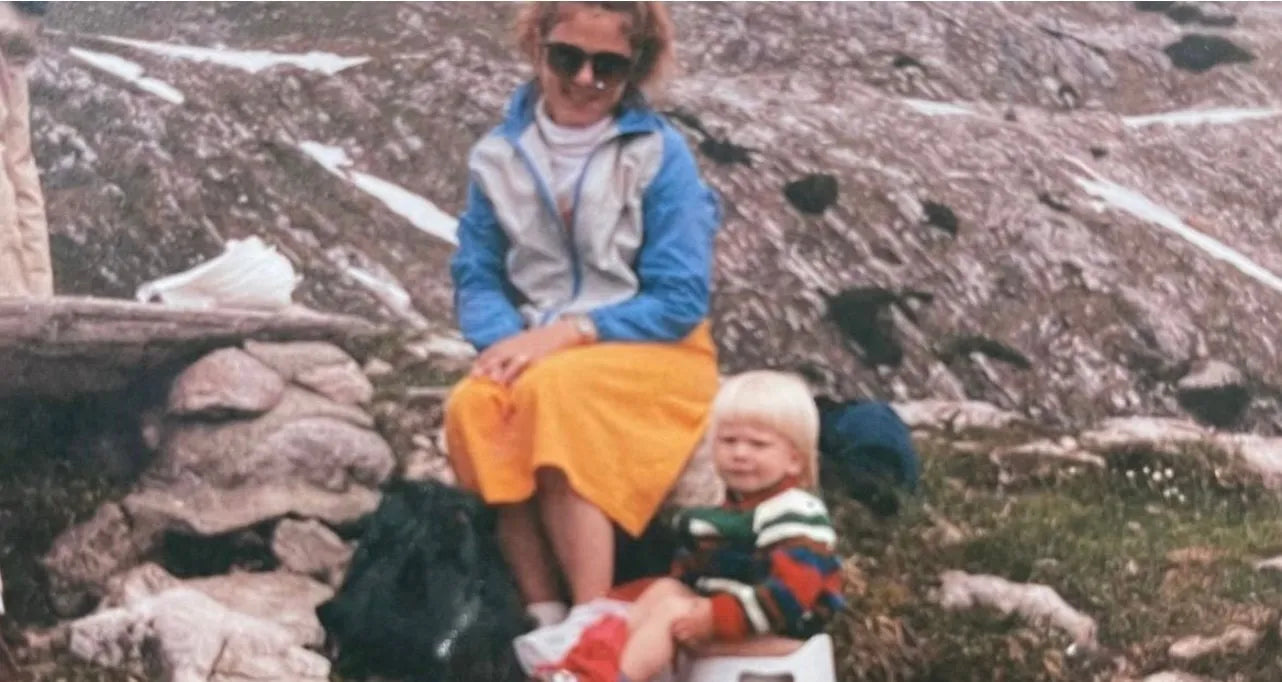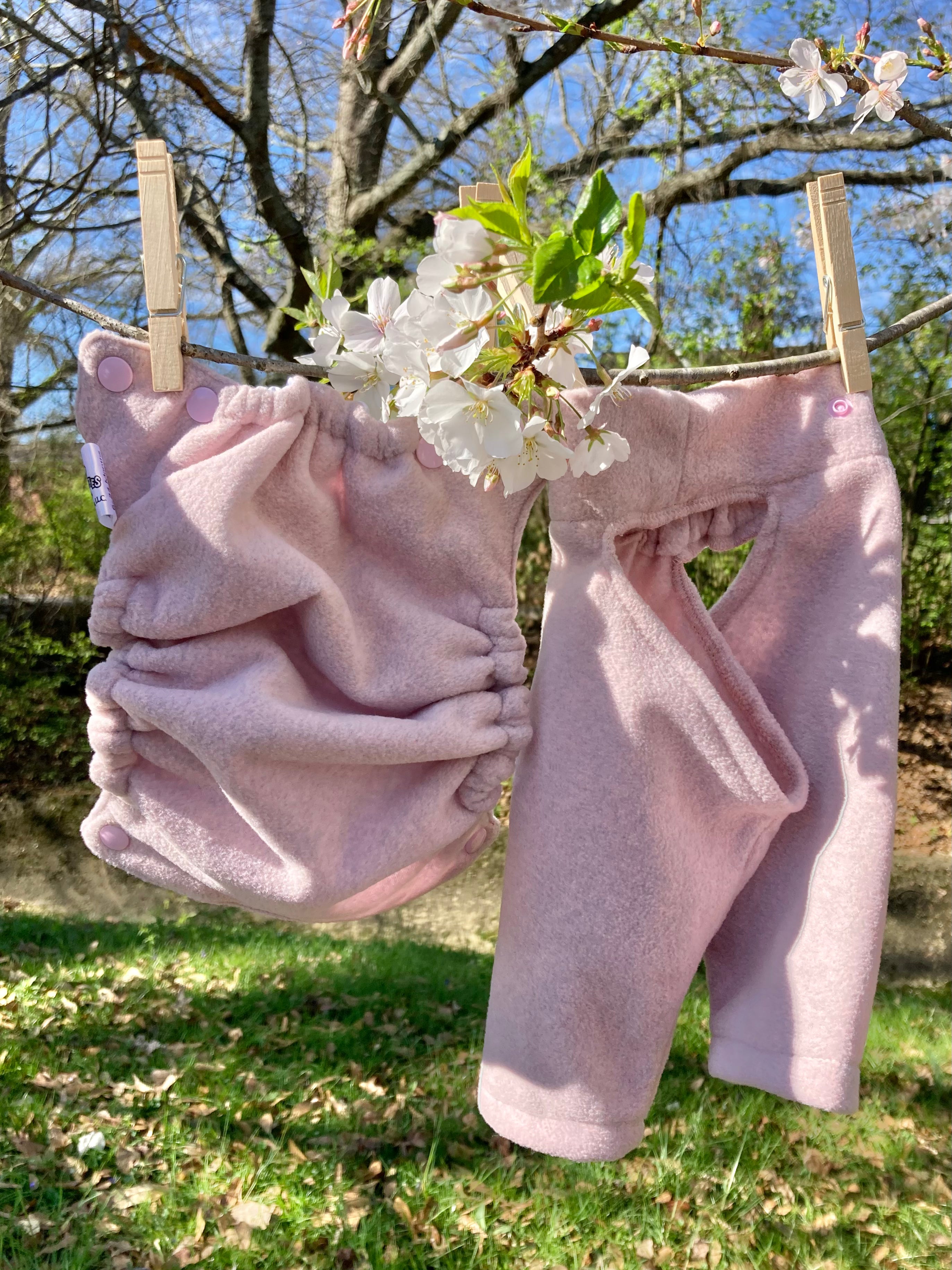 Elimination Communication
Nowadays baby potty training is referred to as Elimination Communication (EC).  EC is the process of learning and responding to an infant's cues that he/she needs to pee or poop.  The process is very gentle, can begin as young as birth, and typically leads to toilet independence sooner than with traditional potty training.  Although EC is an ancient parenting method that is still widely practiced throughout the world, it has all but disappeared from Western society due to disposable diapers and the commercial push to delay potty training.  You can learn more about EC on our resources page.
My experience with EC
I started EC with my first baby, Leo, when he was 6 weeks old.  Although Leo took to the potty right away, I found that the biggest barrier to the potty was his clothes! I felt like I was constantly putting on or taking off pants, onesie, and diaper for every potty trip. I needed a reliable diaper backup that could be quickly removed when it was time to use the potty, but couldn't find a product that satisfied this need. So I made my own!
The birth of Flappy Nappies
My invention, called a Flappy-Nappy, was a drop-flap style diaper that could attach to a separate waist belt.  This allowed the diaper to be easily changed one-handed and opened from the front or back for potty trips. When winter rolled around again, I designed Chappy-Nappies: A pair of crotchless pants that replaced the diaper's waist belt.  Since the diapers snapped directly to the waist of the pants, diaper changes and potty trips remained accessible and Leo's legs stayed toasty warm!
Ethical Manufacturing
The Flappy-Nappy design evolved with each of my three children. Everywhere I went, people told me I should apply for a patent on the diapers and sell them. So I did! My diapers are now manufactured by a World Fair Trade Organization Guaranteed Company and available to ship worldwide. I am passionate about promoting the EC method and designing products that facilitate it. My goal is to help everyone achieve their EC goals, wherever they are on their potty journey!