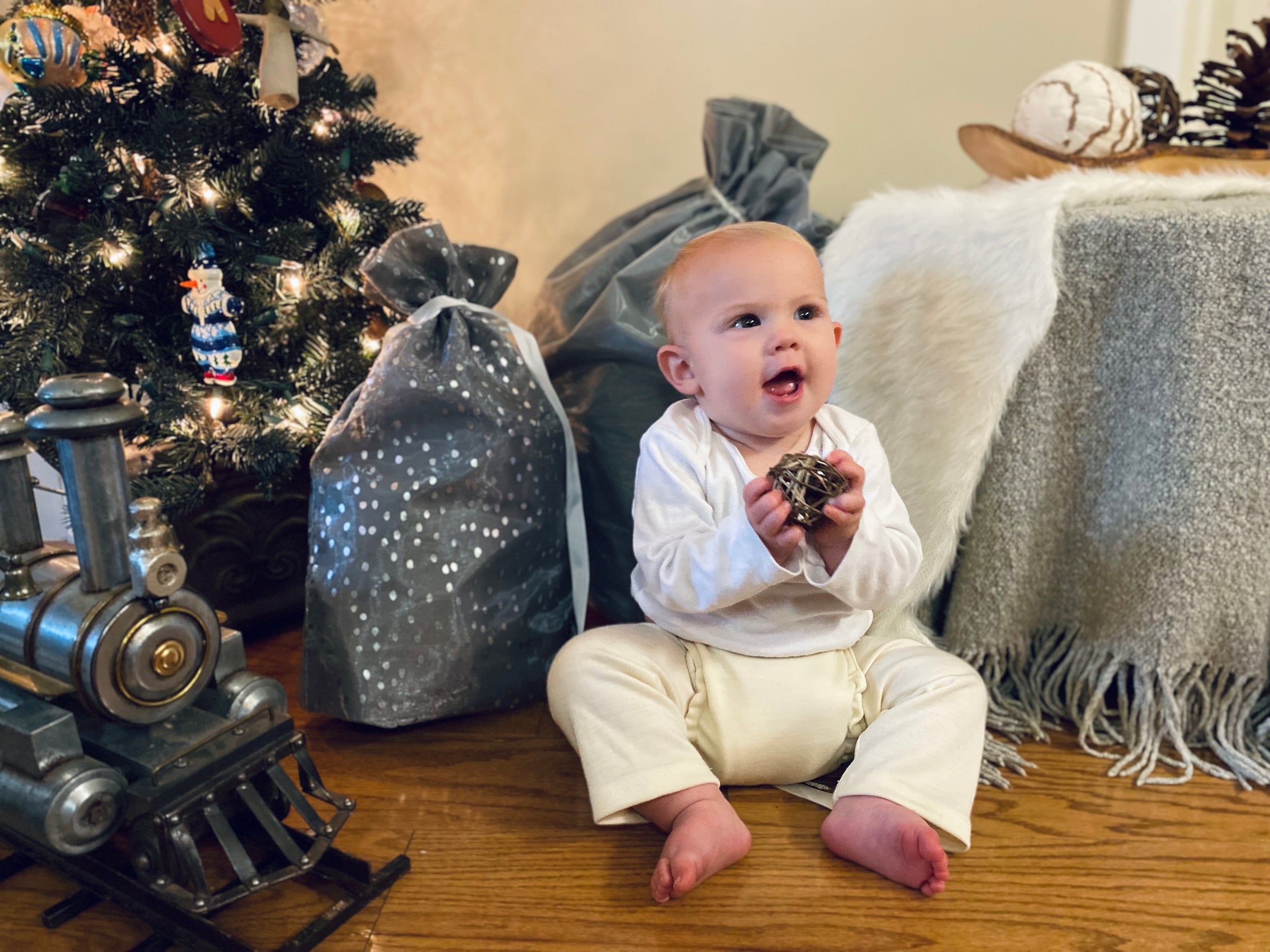 We make diapers and clothes that facilitate Elimination Communication.
Your baby's clothes should never pose a barrier to the potty.
Designed for Elimination Communication (EC) and Potty Training, we provide easy to change cloth diapers and attachable pants to keep your little one cozy and comfy!
What is Elimination Communication?
Elimination Communication
(EC) is the process of learning and responding to an infant's cues that they need to pee or poop. The process is very gentle, can begin as young as birth, and typically leads to toilet independence sooner than with traditional potty training.
Although EC is an ancient parenting method that is still widely practiced throughout the world, it has all but disappeared from Western society due to
disposable diapers and the commercial push to delay potty training.
How It Works
The Flappy Nappy is designed specifically for EC, so it's different from common cloth diapers. Tap on the hotspots below to explore each item.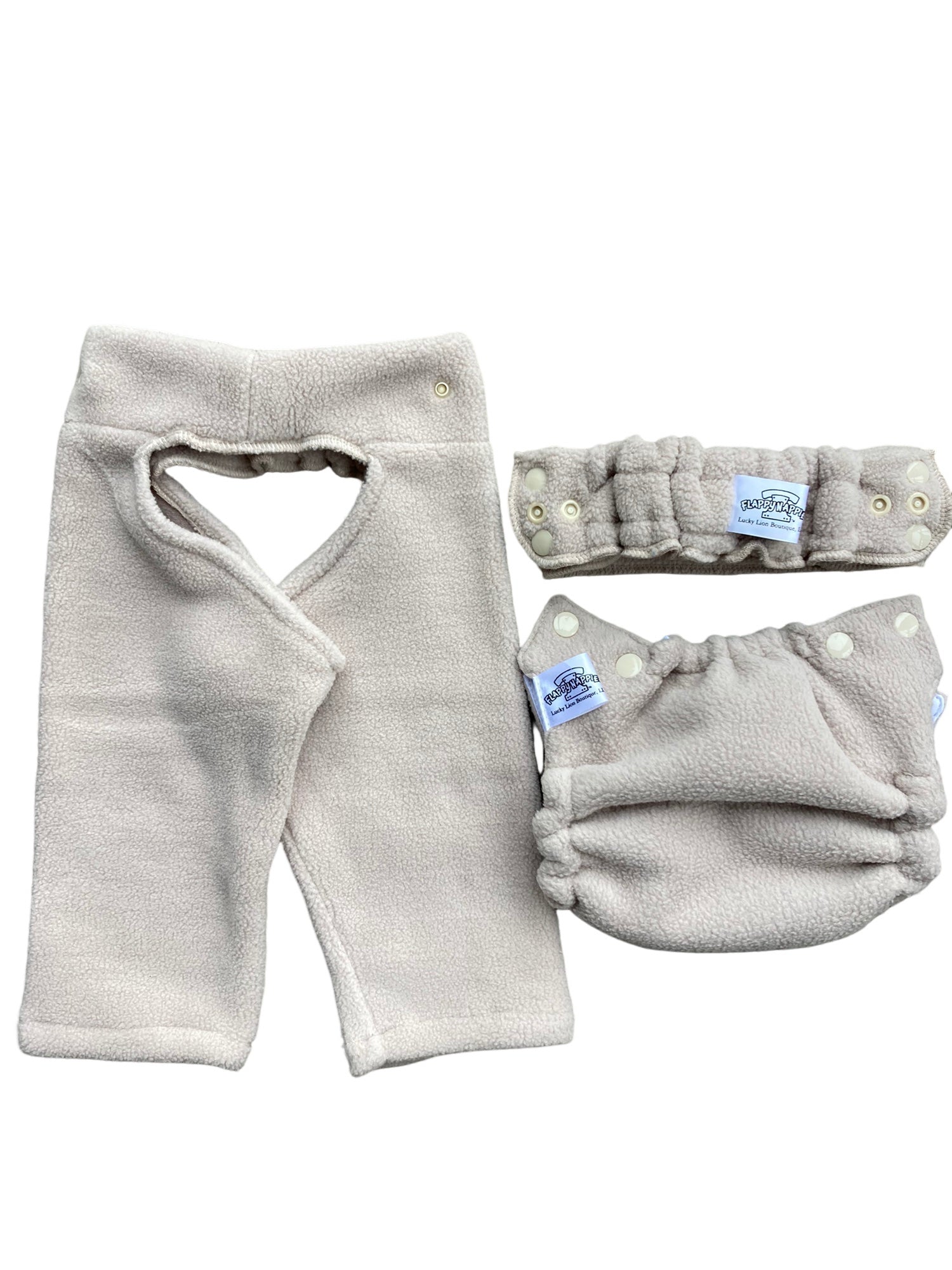 For potty training
Cloth Diapers
Our cloth diapers snap to the waist belt and can open from the front or back to go potty.  Choose from pocket or all-in-two covers in either wool or fleece-lined PUL
Shop DIapers
for keeping cozy
Chappy Nappies
Swap out the belt for our Chappy-Nappy crotchless pants when it's cold.  The diaper snaps to the waist of the pants, keeping baby's legs cozy warm during potty trips and diaper changes.  The pants stay on all day unless soiled.
Shop Chappies
for ease of use
Diaper Belt
The belt facilitates quick access to the potty and EASY diaper changes. Pop the used diaper off the belt and replace with a new one.
Belt can be worn all day unless soiled.
Shop Full Sets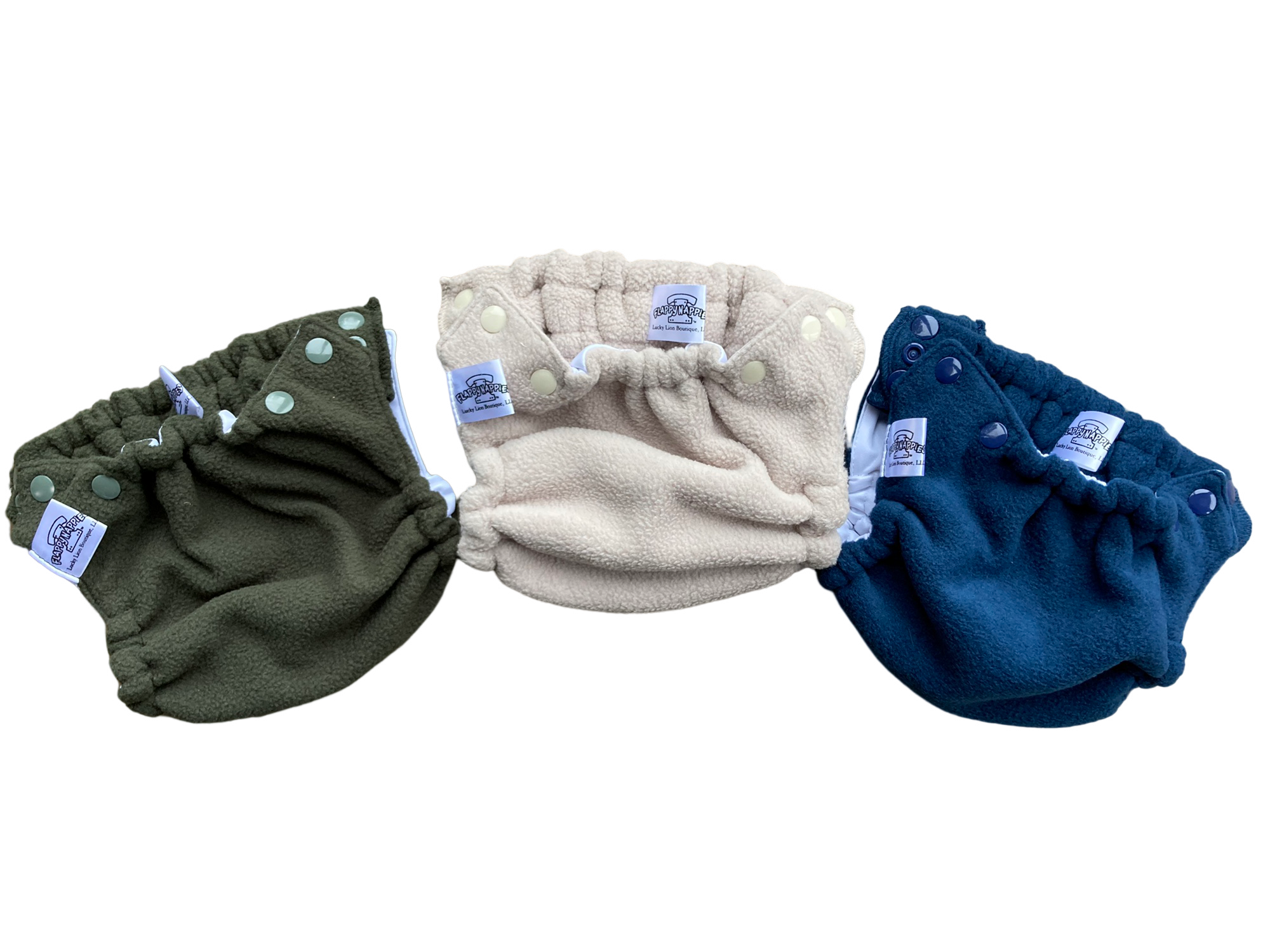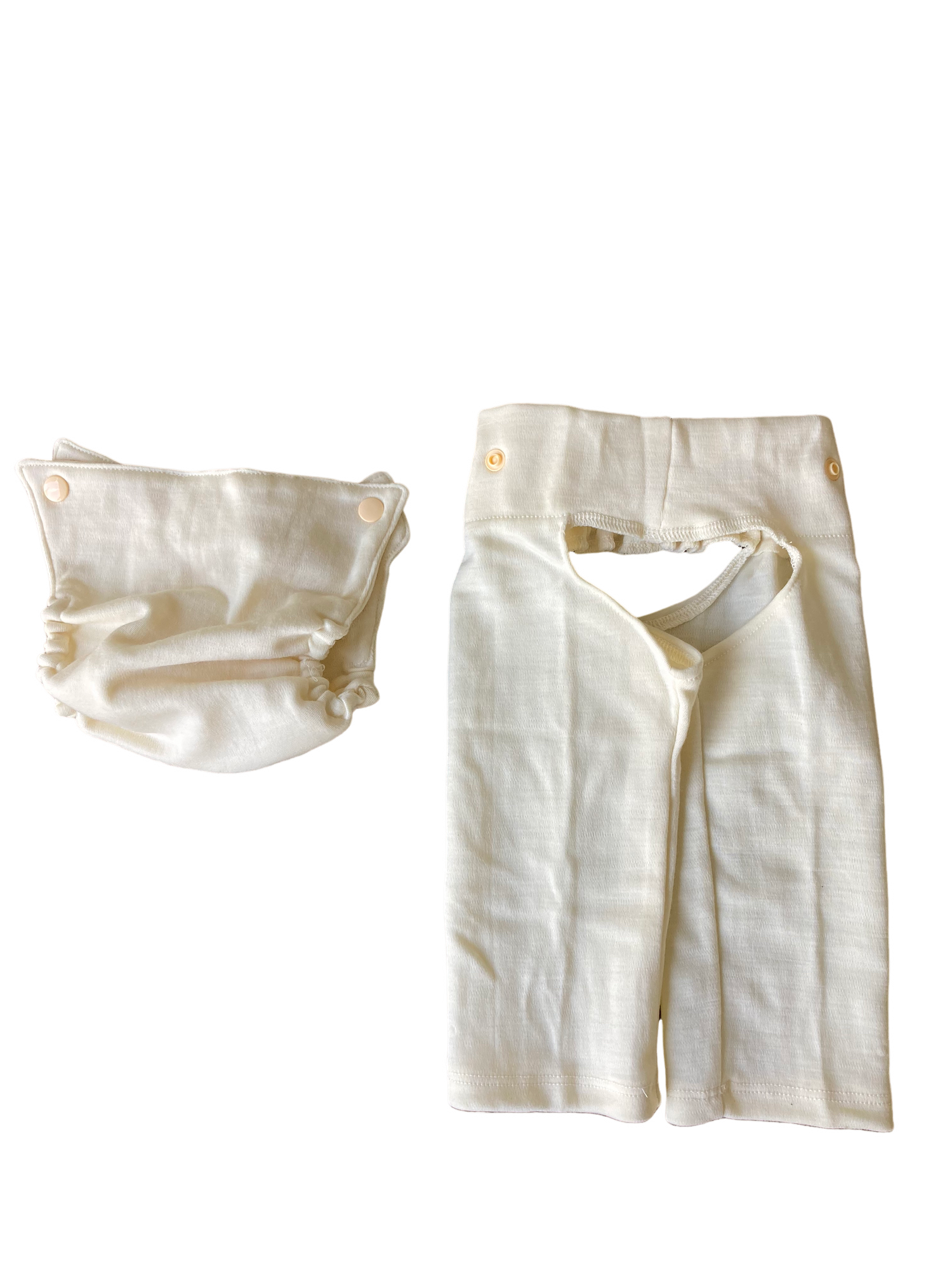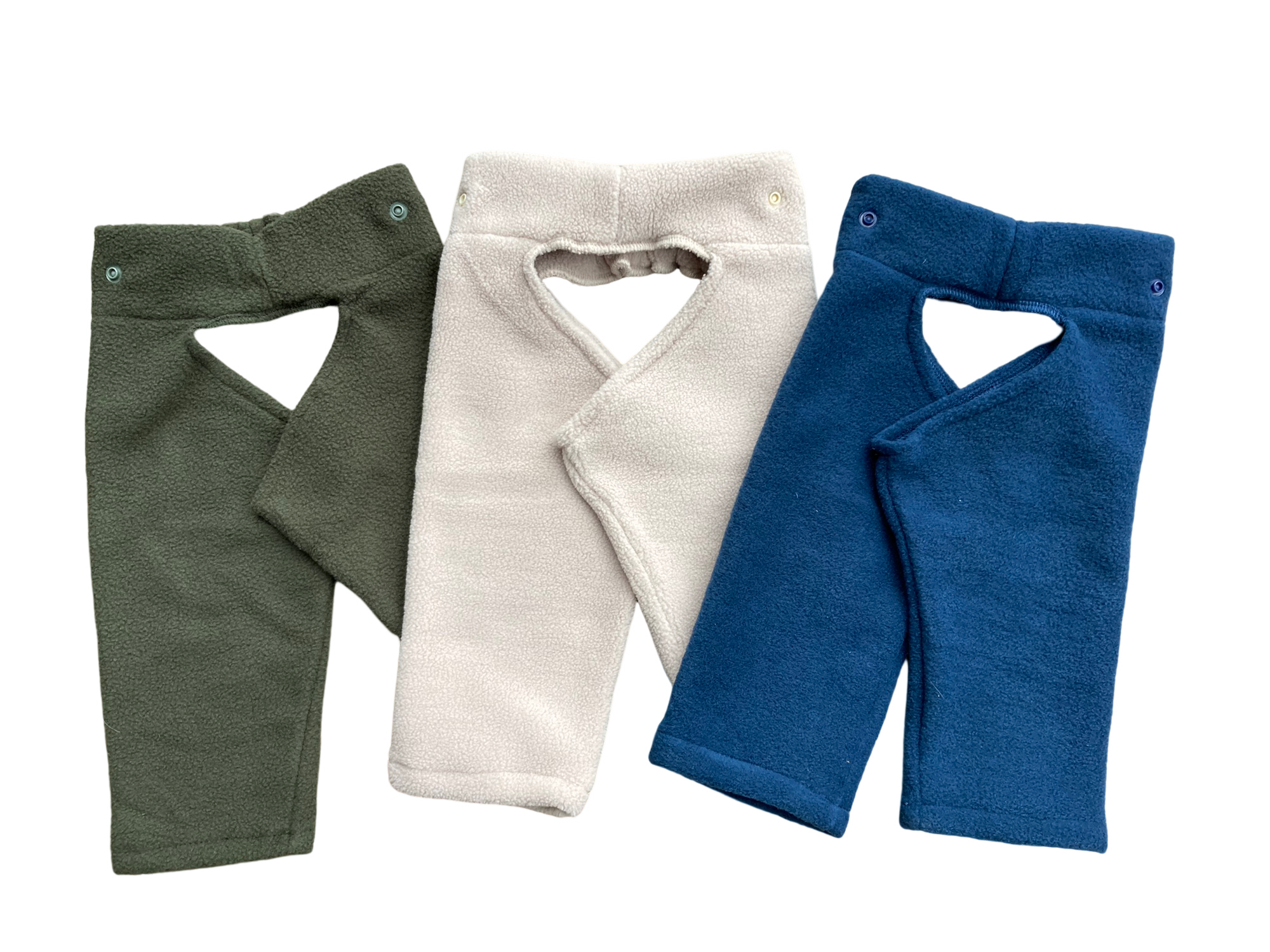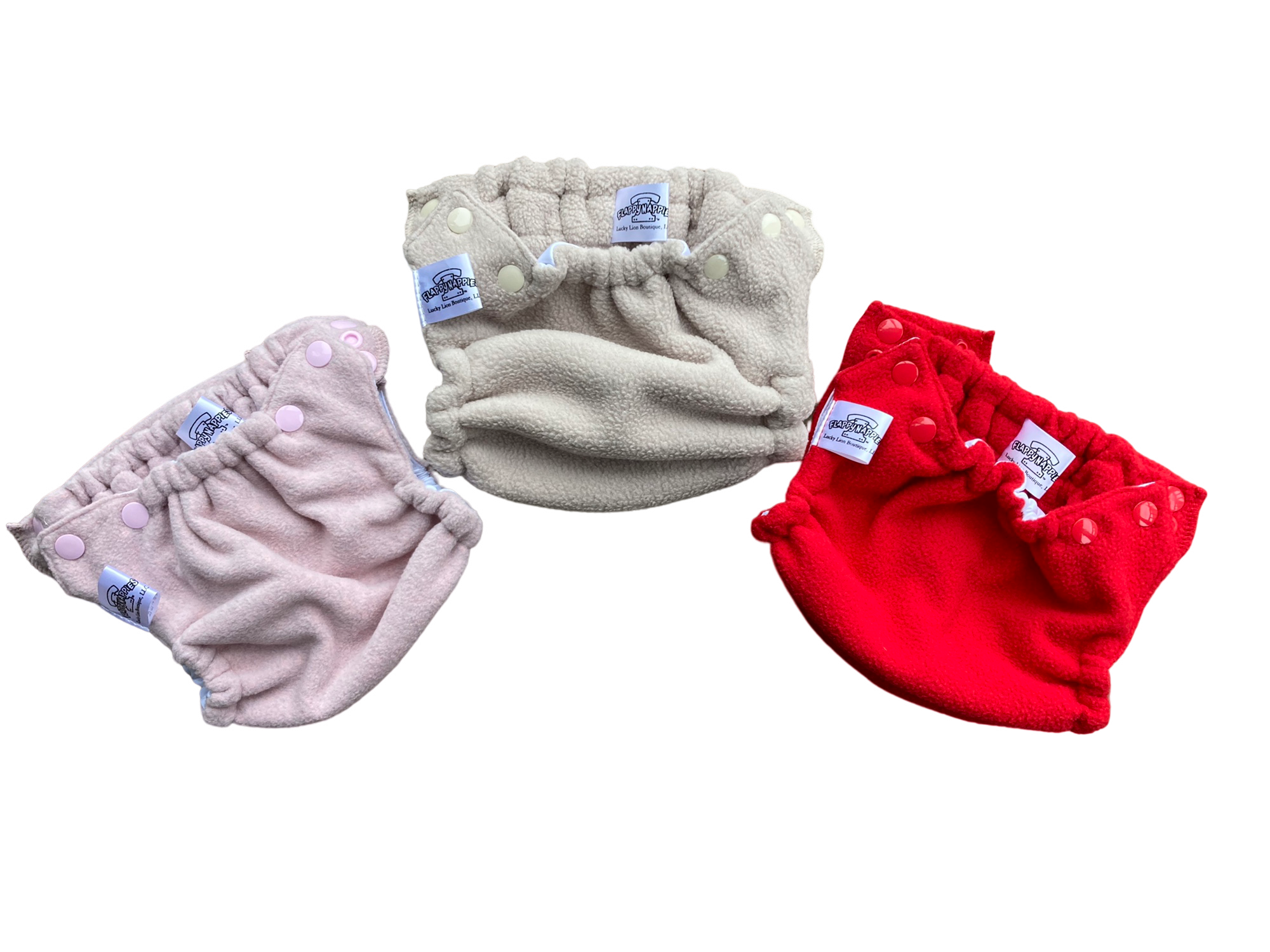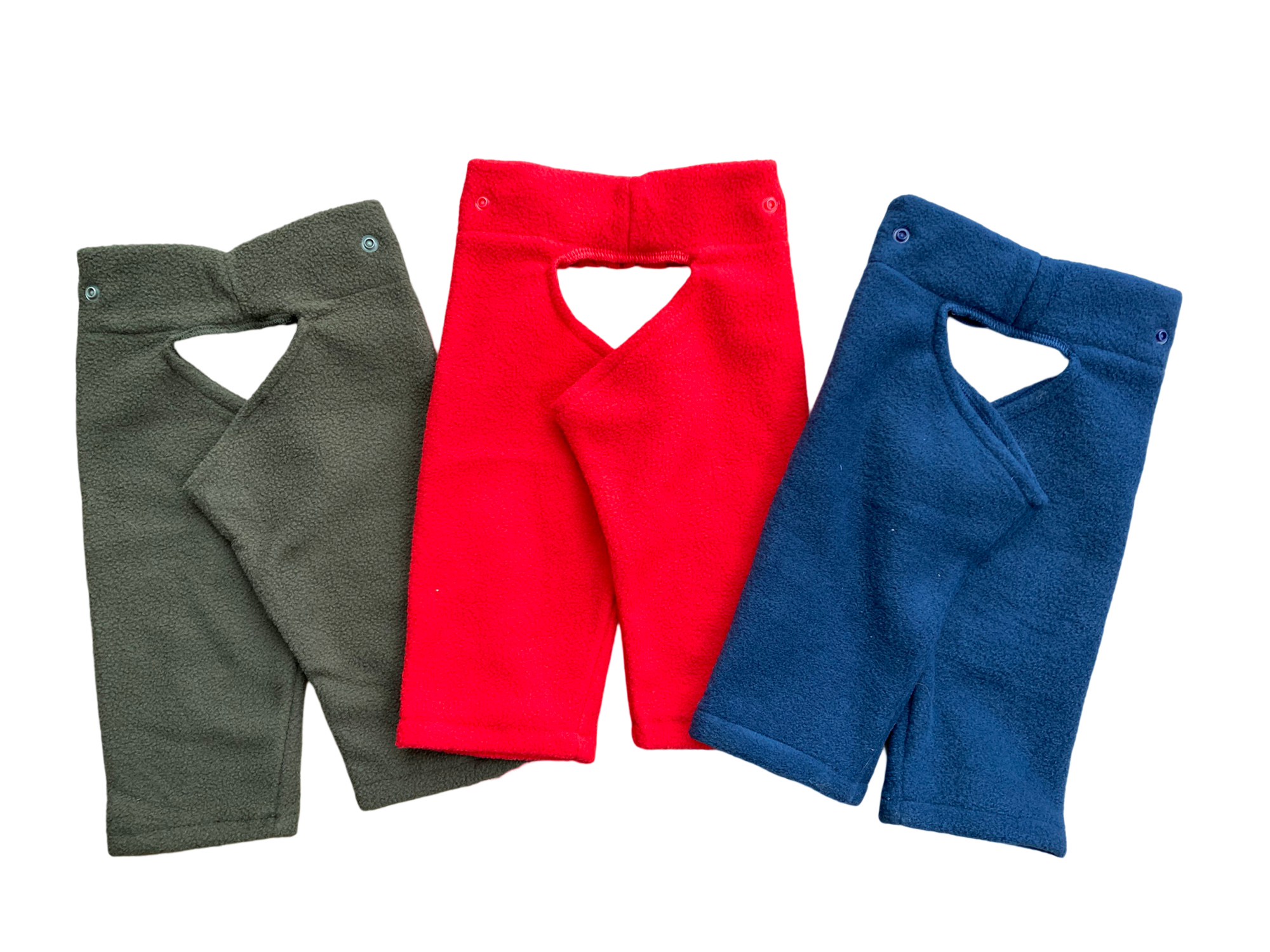 Holiday Sale
20% Off Everything
Mix and match our cloth diapers with our Chappy nappy pants for the best look. Grab yours now while we have our holiday promotion!
Shop 20% Off
What they say about us...
★★★★★

You can literally put the pants on, and since they're chaps, you can put a diaper on overtop. So far my baby has yet to leak into the pants even at night. No more taking pants off at night. I'm seriously in love and wish I knew about them sooner!
★★★★★

Such a lovely diapering system! The wool is soft and comfortable. All pieces arrived as described with instructions for the best fit. We are excited to be using the pants, diaper and diaper belt combo.
★★★★★

Really well made and such a clever design! We bought these with the Chappy nappy pants and I'm so glad we have found them. Makes getting on and off the potty so quick and easy! I'm going to order more.
★★★★★

These diapers (flappy nappies) arrived quickly and are definitely high quality. The band is quite tight on my 17lb 8-month-old. The ability to quickly flip off the diaper for EC is nice.
★★★★★

These chaps are cute, comfy, and super functional! One person asked me if they get in the way when doing elimination communication, and the answer is no, not at all! The opening is generous enough that you don't have to worry about that, but still completely modest when the flappy nappy is attached. I really love this clever design!
Meet Chelsea McAmis
Hi there! I'm Chelsea, mama of three and the owner of Flappy-Nappies. I designed these products for my own babies, and can't wait to share them with yours. If there's anything I can do for you, don't hesitate to reach out (yep, I'll answer your questions myself!). Happy diapering!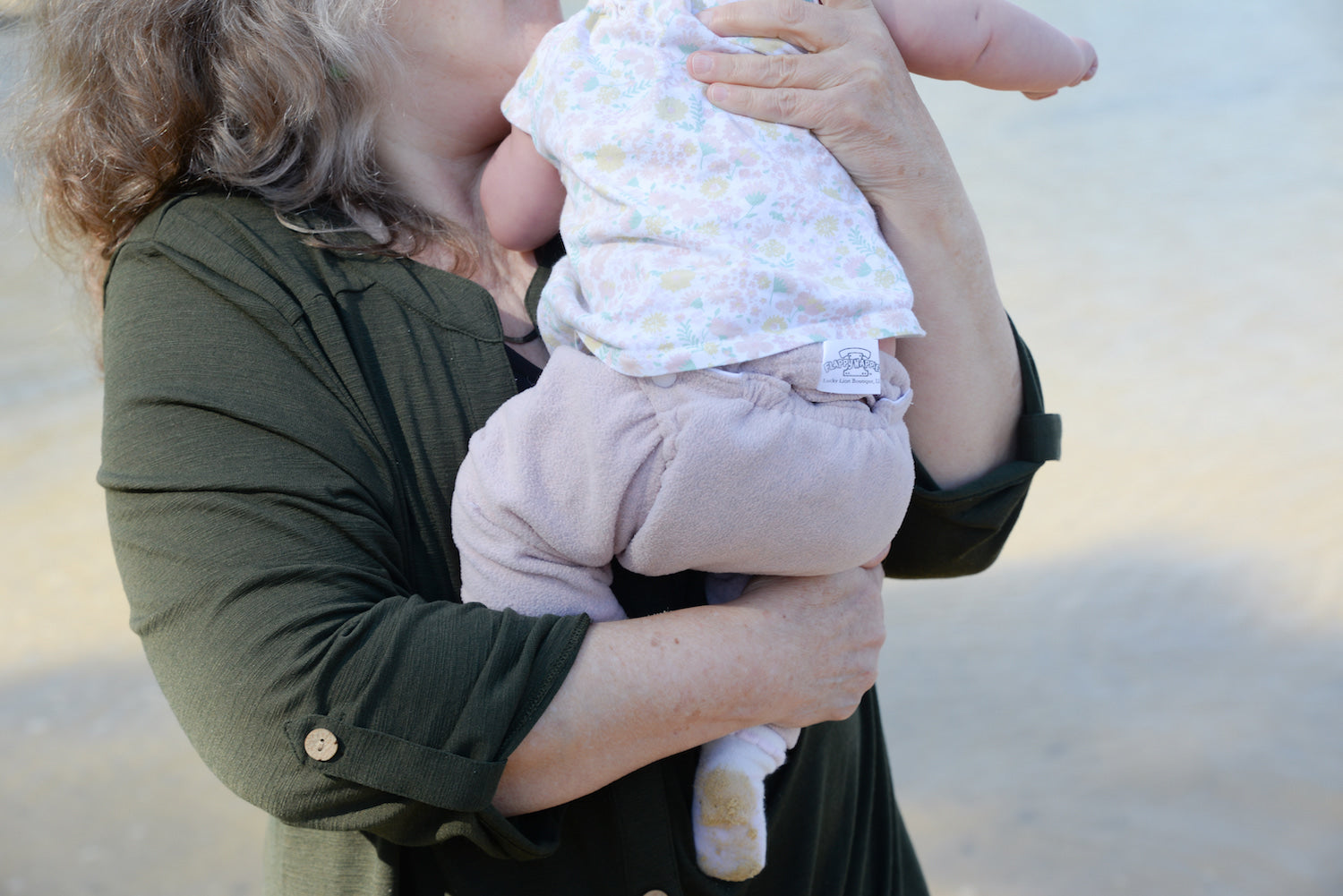 A guide to Elimination Communication
Diapers Stink!
Diapers Stink! And we can teach you how to use less of them, starting as young as birth, with this guide to Elimination Communication (baby potty training).
Discover The Book