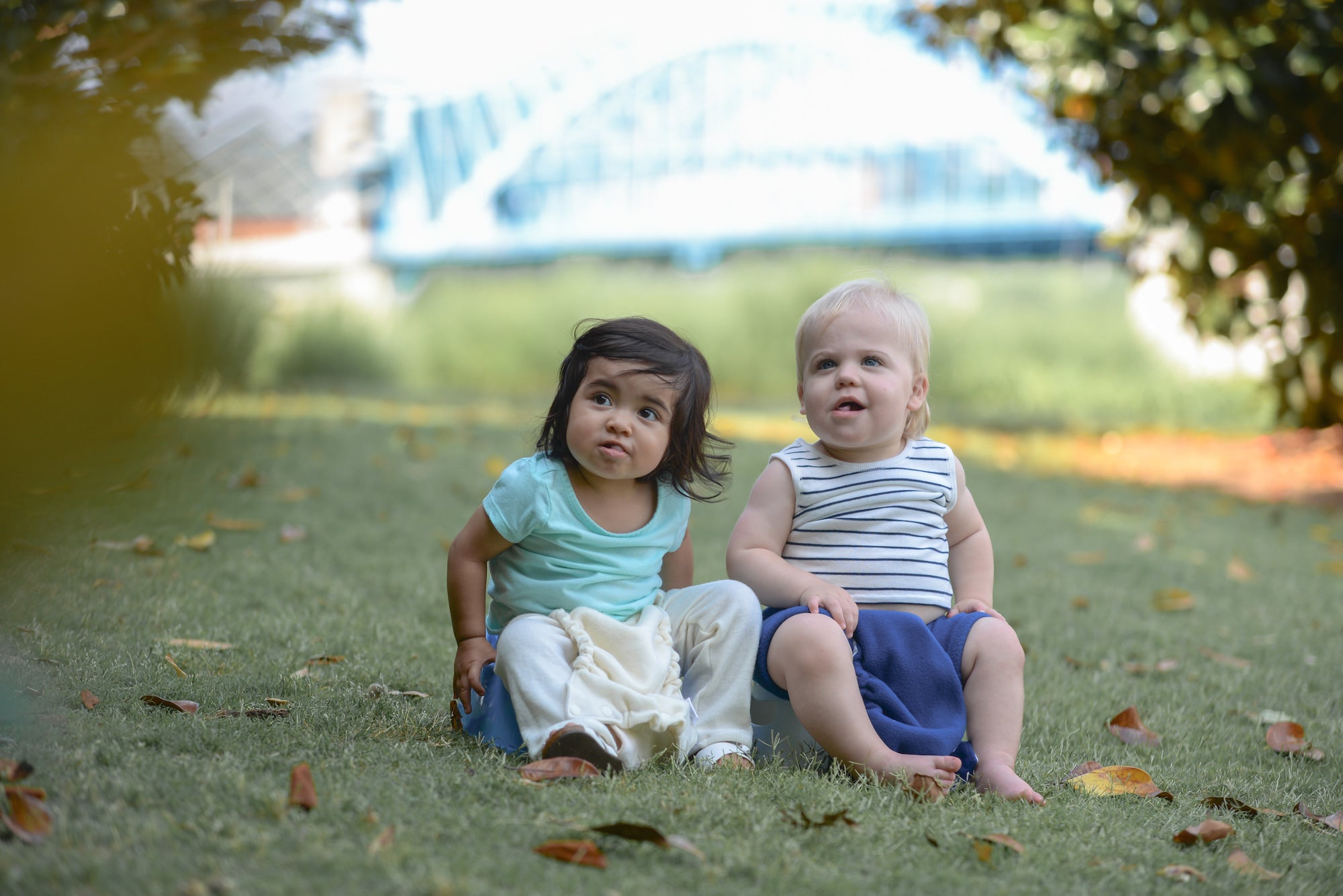 Learn more about the Elimination Communication
Considering Cloth Diapers? Don't buy them until you read this
How Elimination Communication Makes Cloth Manageable 
Considering cloth diapers? Probably one of the top questions on your mind is, "How do I deal with poopy diapers?" 
The Answer:  Elimination Communication (EC)
Sometimes EC is called baby potty training, but that's not quite right.  So, what is EC and why is it so important?
Avoiding A Diaper-Trained Baby
EC is not "potty-training" your baby.  EC is AVOIDING a diaper-trained baby!
Did you know that babies have instincts not to soil themselves? This is why newborns frequently pee or poop when their diapers come off.  EC is the practice of responding to this instinct by offering the potty at key moments.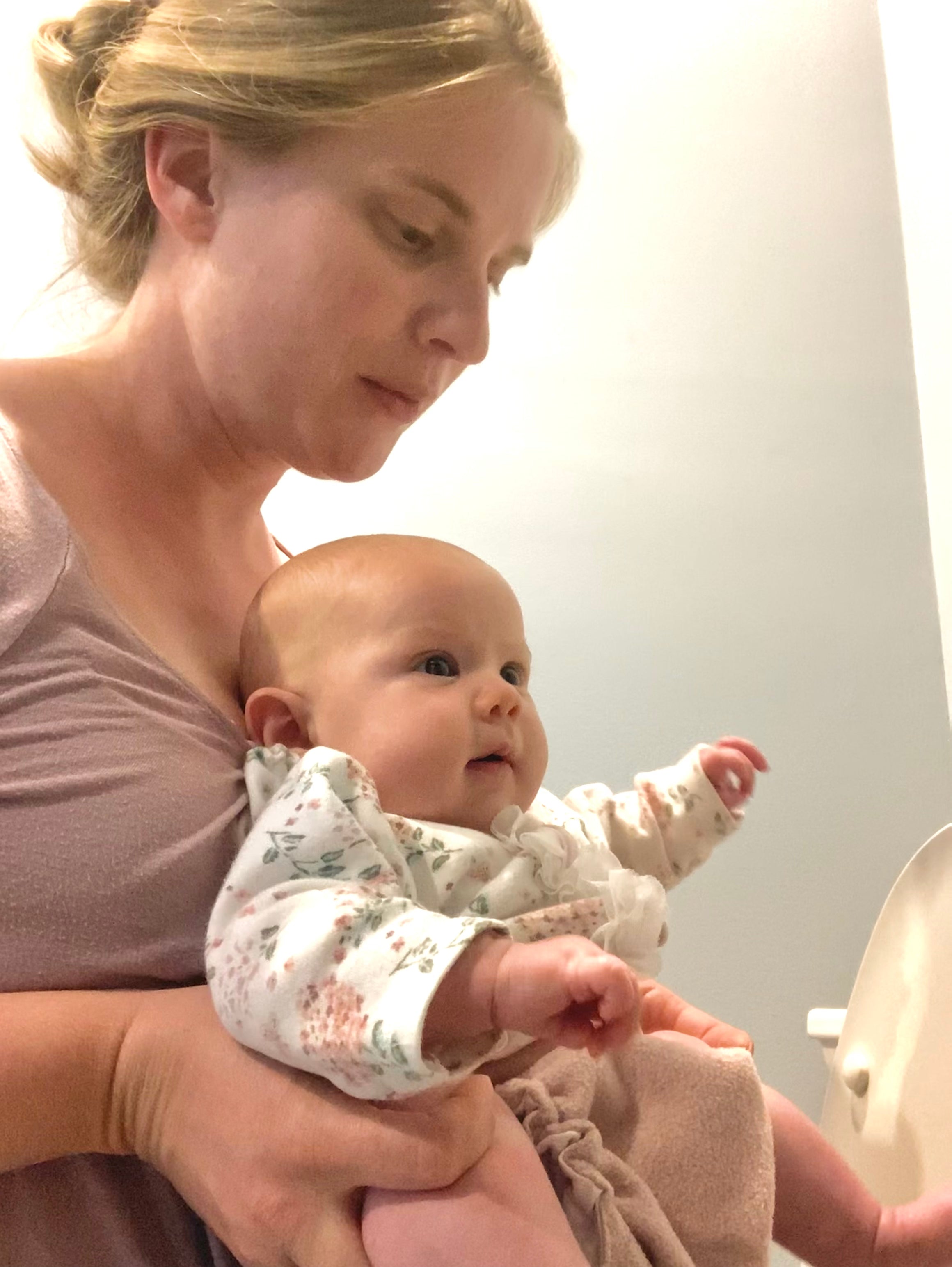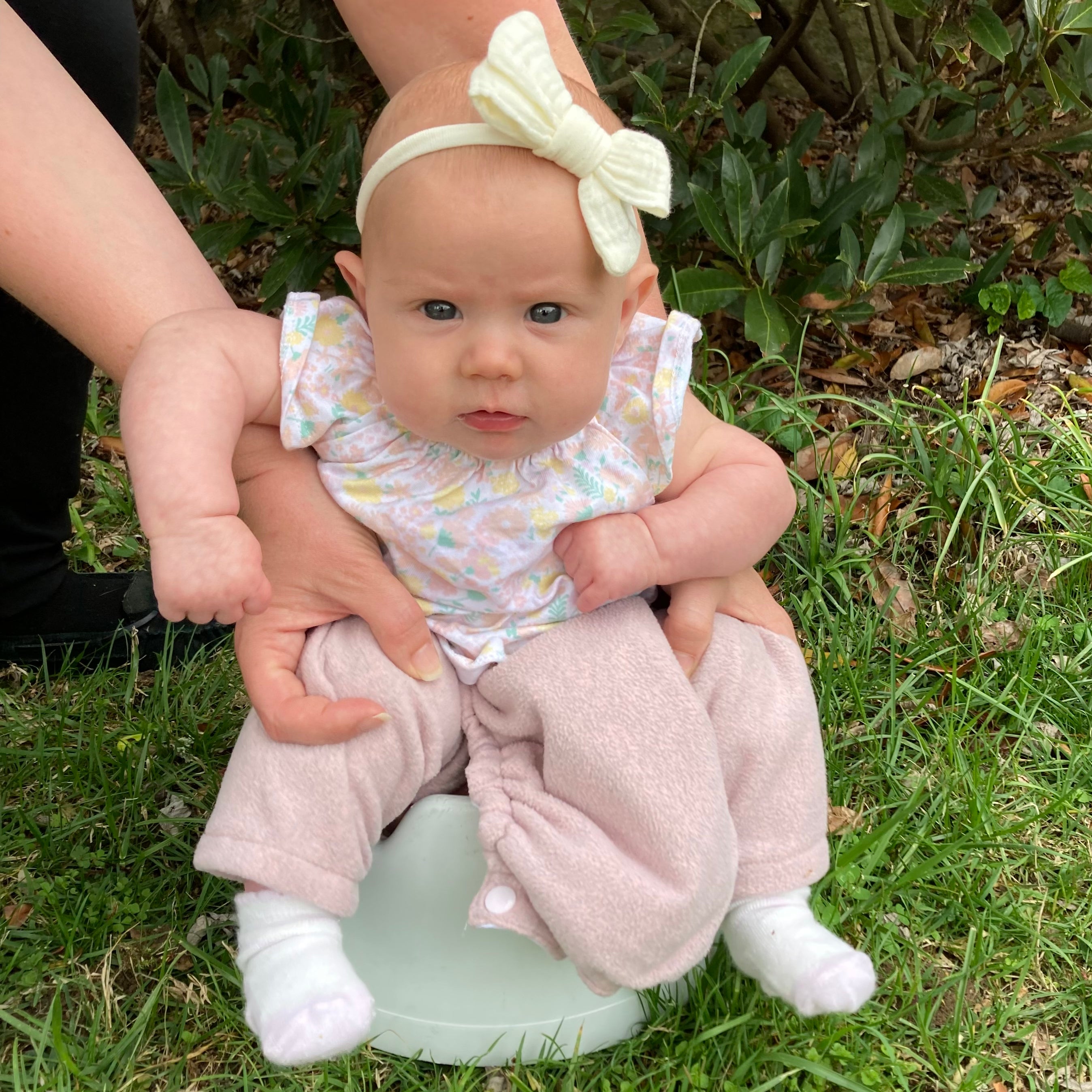 EC is Beneficial for Babies
EC is a gentle, loving method that fosters bonding between parent and child.  The parent learns the child's elimination cues and timing while the child learns to hold it until the potty is offered.  
Babies who use the potty experience less diaper rash and blowouts and typically transition out of diapers more easily and at a younger age.  There have also been studies that suggest early introduction to the potty promotes healthy bladder development!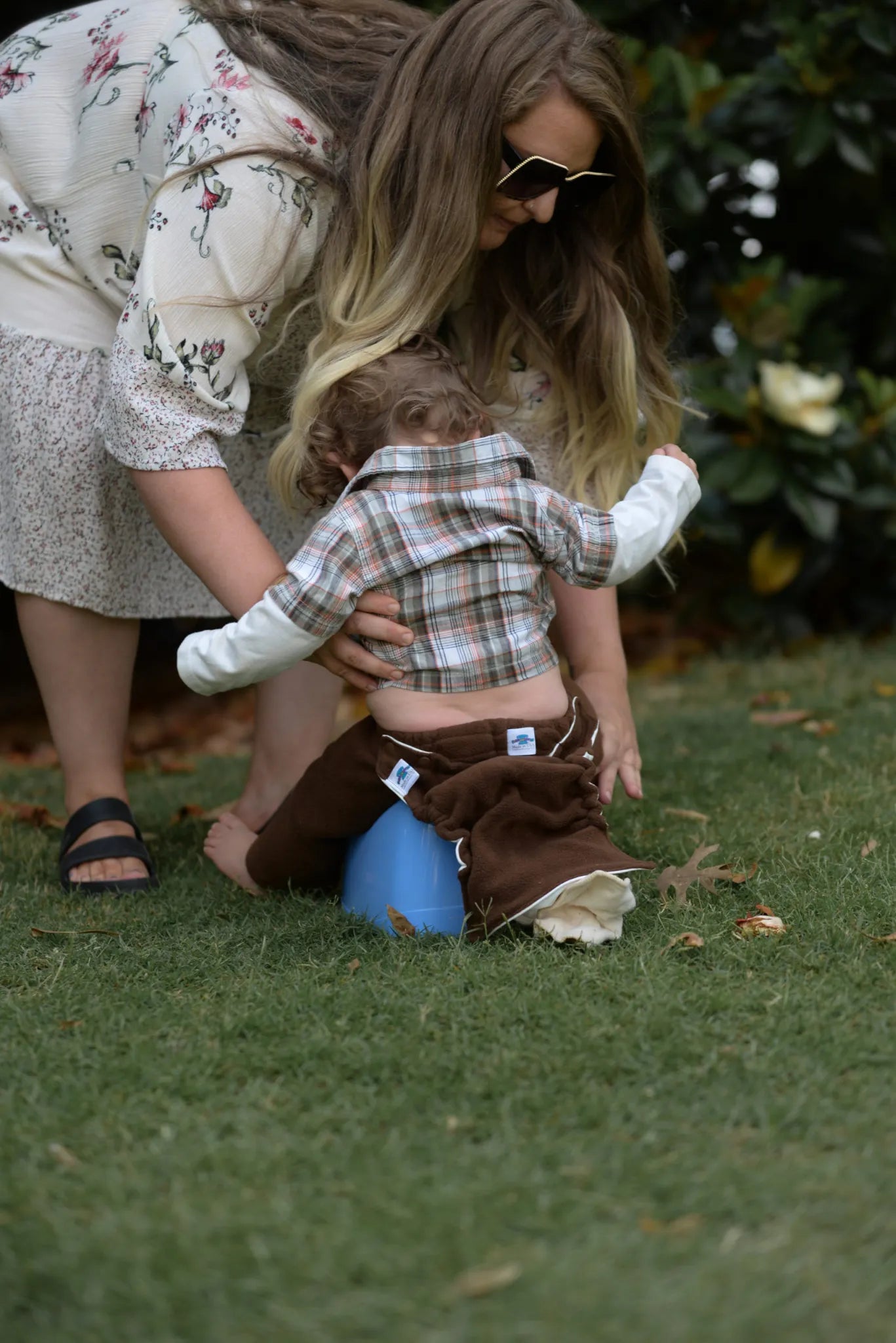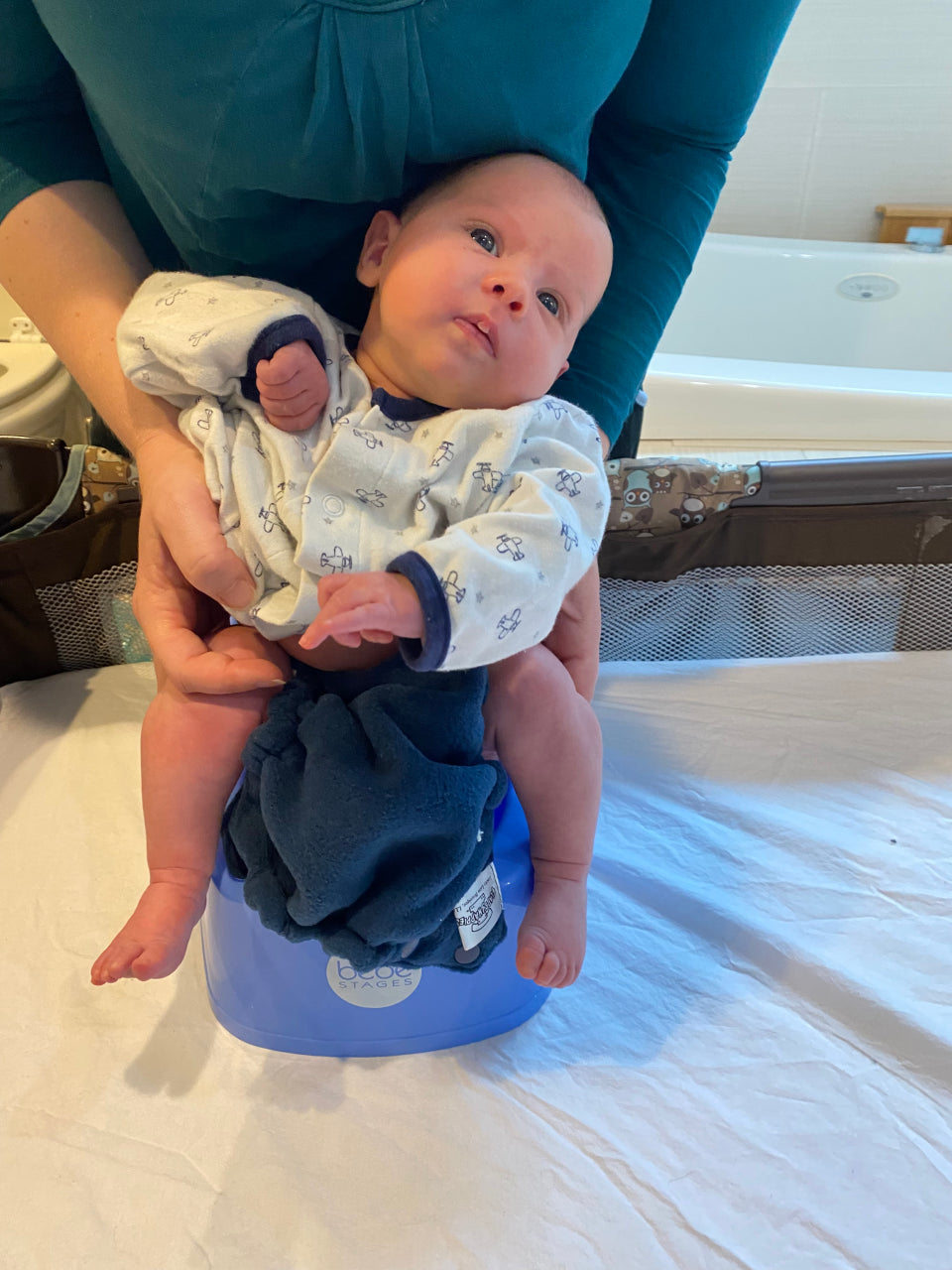 EC Makes Laundry Manageable 
What if you could use cloth diapers without having to wash poopy diapers? With EC, this is 100% possible! 
When you hold baby over the toilet to poop, cleanup is nothing more than a toilet flush and a quick wipe—no poop in your washing machine!
Don't Make This Mistake
If you're researching cloth diapers, you're probably trying to untangle the overwhelming number of types of cloth.  Which style do you choose?
The Answer:  Flappy-Nappies!
Flappy-Nappies are easy to use, easy to wash, and easy to change.  You can even change a Flappy-Nappy while the baby crawls, stands, or runs from you!  They also make the potty easy to use.
The number one thing parents say after buying Flappy-Nappies is "I wish I'd had these SOONER!"
Don't make the same mistake!
★★★★★

These pants are amazing for EC and for normal diapering! You can literally put the pants on, and since they're chaps, you can put a diaper on overtop. I'm seriously in love and wish I knew about them sooner!
★★★★★

Such a lovely diapering system! The wool is soft and comfortable. All pieces arrived as described with instructions for the best fit. We are excited to be using the pants, diaper and diaper belt combo.
★★★★★

Really well made and such a clever design! We bought these with the chappy nappy pants and I'm so glad we have found them. Makes getting on and off the potty so quick and easy! I'm going to order more. 😊
★★★★★

I love the Diapers!! We are doing EC so they are great. We are using them starting at 6months and they fit really awesome. They are low profile so not to bulky as normal cloth diapers are.